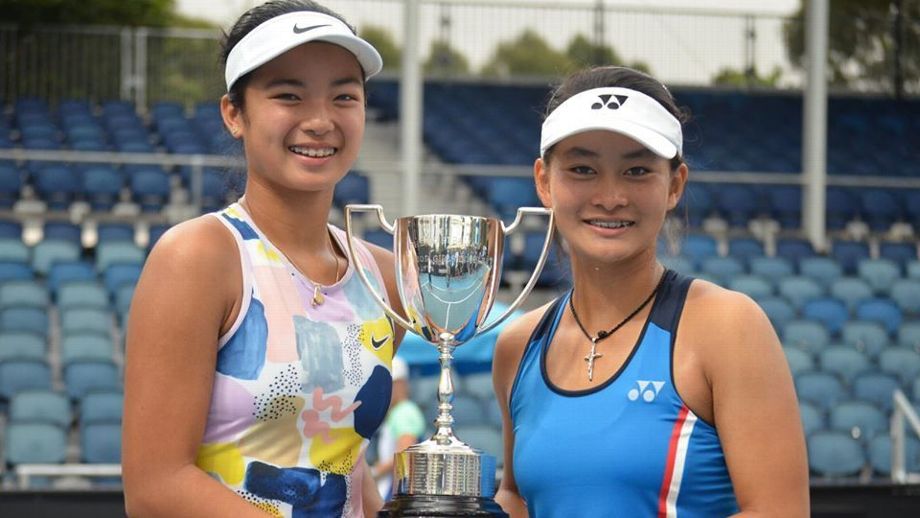 Despite missing out on singles success, the partnership of the Philippines' Alex Eala and Indonesian Priska Madelyn Nugroho claimed the 2020 Australian Open junior girls' doubles title, beating out Slovenia's Ziva Falkner and Great Britain's Matilda Mutavdzic in the Finals, 6-1, 6-2, Friday afternoon Manila time.
Both Eala and Nugroho were ousted in the third round of the first Grand Slam tournament of the decade, but their partnership proved to be very potent in the doubles' circuit.
Victory was swift, as it only took 49 minutes to conclude the match
Eala's win replicates the feat of Francis Casey Alcantara, who became the first Filipino to capture a junior Grand Slam title when he won the Australian Open boys junior's doubles title with Hsieh Cheng-peng of Chinese Taipei in 2009.
The 14-year-old Eala's ITF Junior's World Ranking improved during the tournament, as she moved up to a career-best position of eighth. Meanwhile, Nugroho sits at 27th.
The Southeast Asian duo went off to a very hot start, immediately racing to a 5-0 lead in the first set, even shutting out the very first game.
In the sixth game, Falkner and Mutavdzic finally got on the board, but the firepower of their opponents were eventually too much to handle, taking the first set, 6-1.
The unranked duo managed to take the first game of the second set, but Eala and Nugroho clapped back with three straight to go ahead and never looked back.
The Filipino-Indonesian partnership was simply too much for their counterparts, decimating them in winners, 18-1.
Eala and Nugroho's journey was riddled with challenges. They enteried the tournament as the fourth seed and had to hurdle the top seeds, Linda Fruhvirtova of Czech Republic and Kamilla Bartone of Latvia, in a thrilling semifinal, 1-6, 7-5, 10-8.
Source: http://tv5.espn.com/