President Duterte has ordered government agencies to hasten the development of special economic zones (ecozones) in rural areas and halt the approvals of ecozones in Metro Manila.
Duterte made the order through his Administrative Order (AO) No. 18 signed on June 17.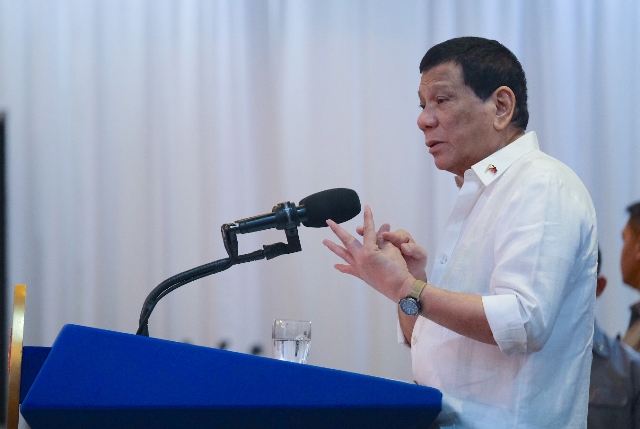 President Rodrigo Roa Duterte (KIWI BULACLAC / PRESIDENTIAL PHOTO / MANILA BULLETIN)
Based on the AO, the Philippine Economic Zone Authority (PEZA), along with other government agencies, is ordered to hasten human capital and infrastructure development in rural areas.
"There is a need to promote rural development, ensure inclusive growth in the countryside, and create robust economic activity and wealth generation in areas outside Metro Manila," the AO read.
The PEZA; the departments of Information and Communications and Information Technology (DICT), Trade and Industry (DTI), Transportation (DOTr), and Public Works and Highways (DPWH); and the Technical Education and Skills Development Authority (TESDA) are also directed to provide interventions to strengthen ecozones in the countryside, and ensure the development of backward and forward linkages of industries in and around such ecozones.
However, the PEZA, under the order, will no longer accept, process, or evaluate applications for the establishment of ecozones in Metro Manila until such moratorium is lifted.
The moratorium, however, shall not prevent locator companies from commencing their operations on existing ecozones in Metro Manila.
The AO also states that applications endorsed by PEZA already submitted to the Office of the President (OP) will not be covered by the moratorium as long as these applications are found to have sufficient documents.
Other applications with insufficient documents are not covered by the moratorium as long as PEZA was notified by the OP of the said deficiencies and PEZA has addressed them within 30 days from the effectivity of Duterte's order.
However, the AO states that the exclusion of an application from the moratorium shall not be construed as a guarantee that the same will be granted.
The said order will take effect immediately after its publication in a newspaper of general circulation.
Source: http://www.news.mb.com.ph/