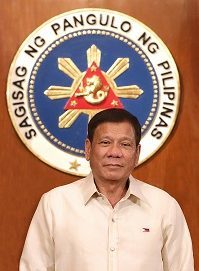 The harmonious and dynamic relationship of the Filipino and Chinese communities in our country attests to the centuries-long legacy of cooperation to foster a united, economically developed and empowered society. I commend the FFCCCII for actively participating in the work of nation-building by leading various programs and initiatives that support and strengthen our local industries and civic sectors.
May this gathering reaffirm your commitment towards the realization of our dream of prosperity and happiness in this nation we call home. Guided by the values of excellence and integrity, may you become productive members of your organization as we continue working towards a more prosperous and inclusive nation for all.
I wish you a successful assembly.
RODRIGO ROA DUTERTE
President of the Philippines
---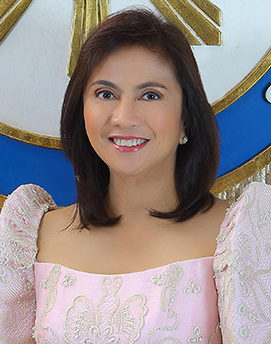 My warmest greetings to the Federation of Filipino-Chinese Chambers of Commerce and Industry Inc. as you come together for your 32nd Biennial Convention.
We applaud the hard work and effort you continue to make in strengthening Filipino-Chinese relations in the Philippines. Through your initiatives, we are able to bolster the economic relations and cultural exchange between our two nations.
May this celebration further encourage you to continue in your endeavors directed towards bringing together communities in the name of unity and progress. We hope that through this activity, youare able to inspire solidarity and encourage others to reach out to those in the margins and help uplift the lives of those from the farthest, smallest, and poorest communities.
Congratulations for a successful and memorable celebration. Mabuhay kayong lahat!
LENI ROBREDO
Vice-President of the Philippines
---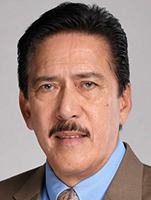 Congratulations to the Federation of Filipino-Chinese Chambers of Commerce and Industry, Inc. on its 32nd Biennial Convention.
The Philippines has welcomed many business men of Chinese ancestry into our shores. This has led to a relationship that, to this day, benefits both nations. It is our pride that your association has flourished and endured in our country. The welcome has paid off tremendously with the many socio-activities that you have conducted over the past decades.
Among these activities are the encouragement for investment, support of local industries, job fairs and many other worthwhile endeavors. For all of these and more, we are grateful to you.
I wish you all more passion and enthusiasm as you pursue your objectives.
We are heartened by your contributions to Philippine society and are proud that you are now part of our long history.
Please do continue with your meaningful projects. Your legacy lives on in the many Filipino families whose lives had been touched or uplifted by your genuine desire to give back.
Mabuhay kayong lahat!
VICENTE C. SOTTO III
Senate President
---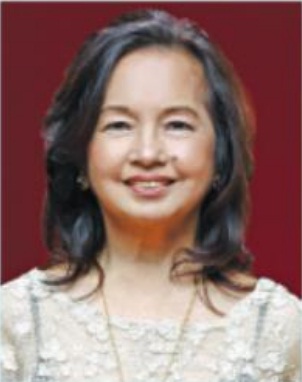 My warmest greetings to the members of the Federation of Filipino-Chinese Chambers of Commerce and Industry, the country's premier organization of Filipino­-Chinese businessmen, on its 32nd Biennial Convention!
In its over six decades of existence, the FFCCCII has steadily played a prominent role in Philippine growth and development: pushing the country's economy forward, helping guide the direction of national trade and creating jobs for millions.
The Filipino people are grateful to the Federation not only for boosting the nation's economy but also for uplifting the quality of Filipino life. Its trade advocacies such as the Buy Pinoy, Save Jobs advocacy offers small entrepreneurs a better chance to be competitive; its long-running Operation: Barrio Schools brings education closer to children in remote barangays; and its regular medical missions and assistance to victims of natural calamities gives the marginalized an opportunity to rise from adversity.
I take this occasion to thank the FFCCCII for agreeing to co-host the Boao Forum for Asia- Manila on April 22-23, 2019. This first-ever Forum for the Philippines is not only a great opportunity for businessmen of Asia to learn, network and find new business prospects; it also is an exceptional chance for this Federation to show the business sector of Asia its much-vaunted unity and cooperation. It is another way to demonstrate this Convention's theme: Building Synergies for Greater Progress.
Congratulations to FFCCCII's past and present officers for all their achievements! May this Federation be our nation's efficient partner for growth for a very long time.
GLORIA MACAPAGAL-ARROYO
President, Republic of the Philippines 2001 – 2010
Speaker, House of Representatives
---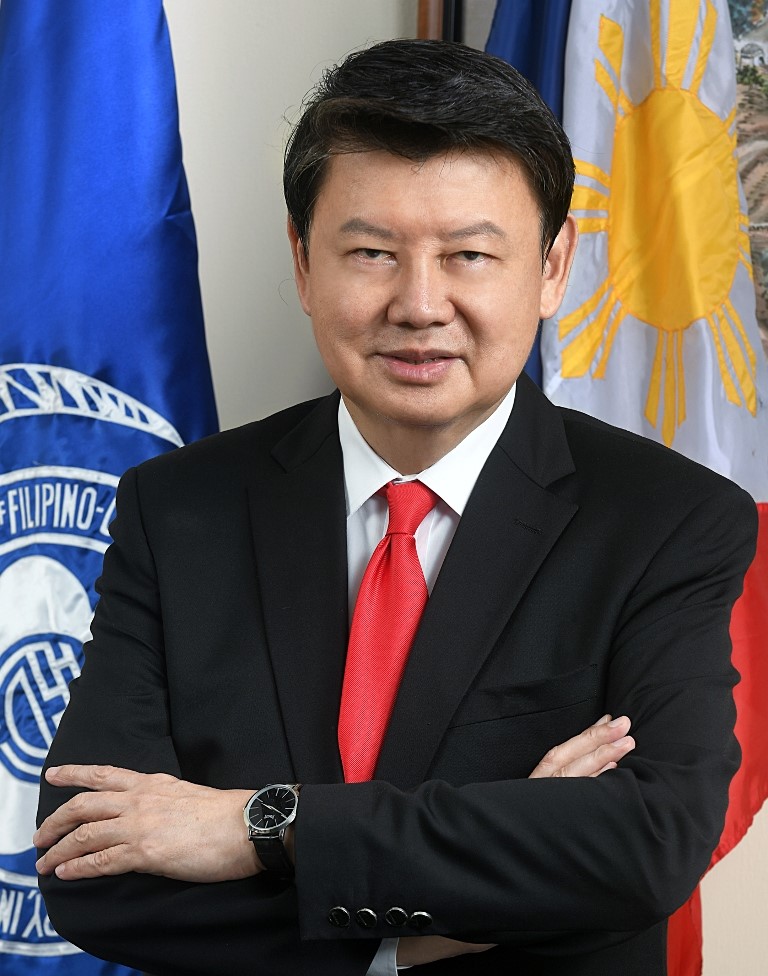 MESSAGE FROM THE PRESIDENT
As the leader of Filipino-Chinese businesses across the country, the Federation of Filipino-Chinese Chambers of Commerce and Industry, Inc. (FFCCCII) together with its member chambers and trade associations have supported the economic and social development of our nation for more than 65 years now. We are proud of this legacy and want to grow it even more.
To foster a healthy business climate, FFCCCII has provided leadership, resources, and programs to develop strategic partnerships among our members, the government, business sector, and institutions. Likewise, we support mentoring opportunities to train future business leaders and young entrepreneurs who are starting their business careers.
As we grow our business, we must also be involved in corporate social responsibility. Ever since, this has always been at the core of the Federation's mission. FFCCCII has long been a pioneer in community service through various projects and activities that serve the society – foremost of which are the barrio schools, medical missions, volunteer fire brigades and relief goods operations as well as hybrid rice program to assist our local farmers. I acknowledge the hard work and effort of our officers and members who are actively collaborating with our communities to promote public welfare.
Let me cite, in particular, our flagship school building program "Operation: Barrio Schools" which has donated more than 5,800 units of two-classroom schoolbuildings, or equivalent to more than 11,600 classrooms to public schools since 1961. It is heartening to listen to the stories of student beneficiaries of this program who are now successful officials and professionals. Thus, we aim to build 700 units of schoolbuildings during our term.
It is my privilege to serve as President of the Federation and I feel honored to follow in the footsteps of our esteemed past leaders. Let us work together for the betterment of our society, and build synergies for greater progress.

HENRY LIM BON LIONG
President
---
發刊詞
作為全國各地菲華商界的領導機構,菲華商聯總會連同其附屬商會,六十五年來鼎力支持我國之經濟和社會發展。我們對此感到自豪,並期望能進一步發展。
為了促進健康的商業氛圍,菲華商聯總會為我會會員、政府、商界和機構等提供領導、資源和方案來發展戰略伙伴關係。同樣的,我們支持培養未來商業領袖和剛創業的年輕企業家。
在我們發展自身商業的同時,我們也投身於企業社會責任之中。這一直以來都是商總的核心宗旨之一。菲華商聯總會長久以來一直走在社區服務的最前沿,通過多個項目和活動來服務社會,特別是我們的農村校舍、義診、志願防火會和賑災活動,以及通過雜交水稻方案支助本國農民。我感謝理事和會員們的辛勤和努力,並活躍地配合我們的社區來促進公眾福利。
讓我舉個例子,我們的旗艦項目"農村校舍",從一九六一年開始到今日已經捐贈超過五千八百座兩課室農村校舍或一萬一千六百間課室給公立學校使用。這個項目的受益學生很多已經是成功的官員和專業人士,聽到他們講述的故事,讓我們深感欣慰。因此我們在本屆任期內將繼續建造七百座校舍。
身為商總理事長,我很榮幸能延續以往領導人的步伐,讓我們團結一致為社會的繁榮和進步而努力。

林育慶博士
理事長