FFCCCII's officers and members congratulated the new Judge of RTC, Branch 81 of Malolos, Bulacan, Justice Hermenegildo C. Dumlao II. Justice Dumlao is the former Deputy Executive
Director of Special Committee on Naturalization, Office of the Solicitor General.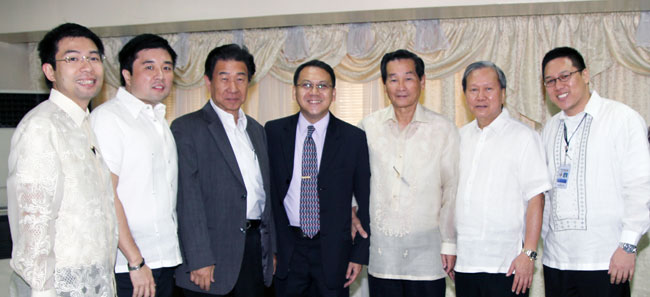 With Justice Dumlao are Officers and Members of FFCCCII: from left- Assistant to the President
on Legal Matters, Atty. Peter Kho, Vice Chairman Nelson Guevarra, Chairman Victor Lim,
Board Member/Vice President Domingo Yap, Vice Chairman Gan Tiak Kheng and
Solicitor Anthony Lemuel Lim of Office of Solicitor General.