Columbia University sophomore Bianca Gotuaco is the national champion for the individual recurve event, leading a Columbia sweep.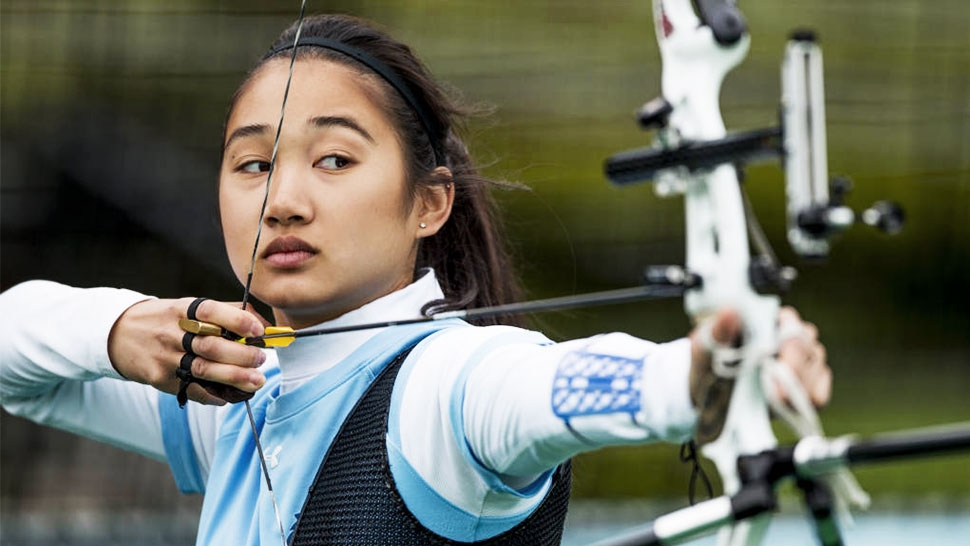 Nineteen-year-old archer Bianca Gotuaco just made headlines for winning gold in individual recurve archery at the 2017 U.S. National Outdoor Collegiate Archery Championships. The sophomore varsity athlete is Columbia University's first national champion in archery, and she happens to be a Filipina. Her team, the Columbia Lions, also won gold in the compound division.
"I am very happy and very proud of our team," Gotuaco tells the Columbia University Athletics publication. "I know we deserve it, but I'm still very shocked. We worked so hard this year—our practices were very productive now that we have a dedicated practice space and we've had better weather so we were able to prepare very well. I think we're all very happy with how we did."
Before she joined Columbia Archery, Gotuaco competed and won in various events in Manila and abroad. She was part of the World Archery Championships Philippine Team, South East Asian Games Philippine Archery Team (11th Rank); 2014 Youth Olympic Games Nanjing (gold for the Olympic Round and silver for the Ranking Round); Junior Division, 130th U.S. National Target Championship Easton JOAD; and 2013 Asian Archery Championships, among many others.
She was introduced to the sport when she was around 8 or 9 years old, she told Town&Country associate editor Pierre Calasanz for a feature article in the magazine in 2013. She had tagged along to watch her aunt Emily Yap, a former national champion, and was hooked on archery ever since. "Back then I think they didn't believe me when I said I was an archer," she muses.
Eventually, it became her passion, and she began training and competing on the national level and heading abroad with her mom, Sheree, as her one-woman cheering squad. "As a parent, it is a difficult balance being a novice parent-coach and just being just a parent. I always swing to and fro, but now I have learned to be more relaxed about it," Sheree says.
Source: www.townandcountry.ph